Sculpteo unveils the most powerful 3D printing Cloud Engine and the Sculpteo app #CES2012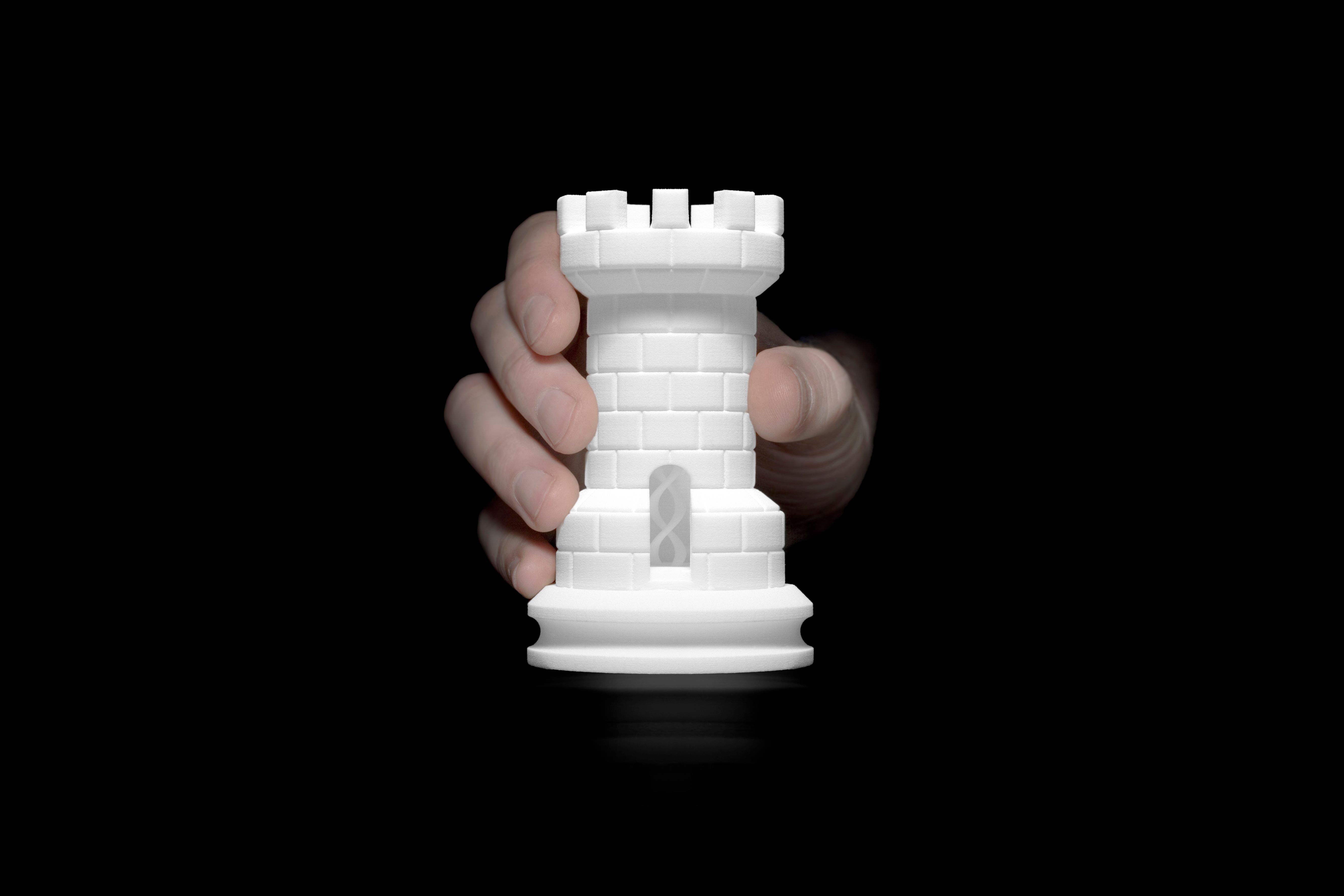 Sculpteo.com the international reference in easy online solutions for 3D printing is launching the first App using its 3D printing Cloud Engine. The Cloud Engine will also be available to third parties via a new integration solution for online shops which provides a made to measure bespoke 3D printing solution for online retailers. By offering unrivalled powerful new tools, Sculpteo is the first major player to launch a viral campaign to expand in a concrete way the use of 3D printing technology for both consumers and professionals.
Sculpteo is launching the first 3D Printing App thanks to its Cloud Engine and revealing it to the world for the first time at the most prestigious technology event of the year – CES in Las Vegas. The App is the first ever to transform human data into a 3D printed object via a Smartphone or tablet. This revolutionary App takes bespoke 3D printing to a whole new level as it is able to use intelligent technology to make your 3D designs come to life and incorporate a part of you within the final 3D printed object.
The first Consumer App which enables people to have fun with 3D Printing Technology and  to easily create their own unique object from their own personal data.
The Sculpteo App is free to download from the App Store and uses highly sophisticated technology but is also extremely simple to use. The App will take people through the step by step process in order to turn self portrait or hand size into a 3D printed object as well as a whole host of other features.
The concept is simple: after having launched the free Sculpteo App, people take a photograph of themselves or of a friend using their Smartphone; it is then instantly converted into a 3D image in the shape of an object such as a vase. The image can be transformed into number of other objects such as a bowl, plate, mug made with Sculpteo 3D printing materials such as new Sculpteo Ceramic process and many others which have all been conceived by top international designers.  It is possible to manipulate the design using a number of tools such as changing the size, dimensions, colour and material all from the Sculpteo App's interface.  For the first time, thanks to the power of the internet and the Sculpteo App, people are able to create wonderful and useful objects in ceramic.
Sculpteo is partnering with a number of world renowned designers to create the concepts for designs which are ab
le to be customised by using human data as an input. Sculpteo is setting a new benchmark for 3D printing and with this pioneering new app; Sculpteo is really leading the way for the future of 3D. Sculpteo is adept at developing 3D printing technology which enables the digital world to be turned into reality through the production of 3D printed objects and now the company has taken this process a step further by enabling the real world (capturing human data in a photo for instance) to be manipulated by the digital world (via the App) before it makes the transition back into the real world through the final 3D printed object.
Sculpteo's 3D Printing Cloud Engine adds a new dimension to 3D printing by integrating the work of designers!

In order to launch the 3D printing Cloud Engine, Sculpteo has collaborated with famous designers such as Jean-Louis Frechin who has created a number of designs which really push 3D printing to its full potential and what this holds for the future.  Frechin specialises in the creation, innovation and realisation of designs which are inspired by new technology and the digital world. People who download the Sculpteo App will be able to customise and manipulate Frechin's designs to create an entirely unique object using the human data captured through the App. This collaboration is just the start of many more partnerships with world-class designers whose work will be available via the App in the forthcoming months.
Sculpteo prides itself in being able to offer 3D printing to people for affordable prices with a unique tool which automatically calculates the price of an object on their site. This function will be available on the app so there is no waiting time to receive a quote and people can see how much their object will cost during the design process.
With the 3D prin
ting Cloud Engine in an app, Sculpteo is championing mass-customisation which completely disrupts the traditional production of identical objects through mass-production.  The 3D printing revolution is marking an end to mass production similar objects and opening up limitless possibilities to bring creativity to everyone and into the world in which we live, with unique bespoke objects, made from unique end user data.
With "Sculpteo integrated Cloud Engine" technology, any shop can embed the 3D printing revolution!
Sculpteo is opening up its service to online retailers who would like to join the 3D printing revolution and offer a bespoke 3D printing service.
Sculpteo will provide the facility in order to do this through distributors own websites by integrating its 3D printing platform. Sculpteo will manage the manufacturing and delivery. Sculpteo's service can be integrated into an e-retailer's website so customers can customise and order 3D printing bespoke objects and pay for them directly on the retailers site. Retailers will be able to integrate their own design or make their own designers create the customisable model. Sculpteo will take care of the production and delivery and dispatch the orders throughout Europe and the USA.
Sculpteo's 'e-retailing' Cloud Engine integration solution offers the following benefits:
–   Localised production: Sculpteo are focusing on sourcing third party production facilities in order to provide a solution for businesses in their own country or region.
–    By producing goods locally on behalf of businesses and delivering these straight to customers this provides a green solution which minimises the carbon footprint during the delivery process.
–    Sculpteo takes care of the logistics by providing a service which oversees the production process by ensuring goods are of the highest quality and delivered within a certain time frame.
–    Sculpteo have the technical expertise in order to successfully integrate their 3D printing platform into retailer's websites, giving them an opportunity to expand their services under their own branding. Sculpteo will have a 'behind the scenes' presence, giving retailers the ch oice to redirect customers to the Sculpteo website for the payment process or have the whole process integrated into their own site.
Everything is possible thanks to Sculpteo's 3D printing Cloud Engine
This new capability will make an impact on the whole manufacturing and distribution process for the first time ever mass customization will be made simple, concrete and economically affordable!
Download the free Sculpteo app from the App Store: http://itunes.apple.com/fr/app/sculpteo